In this Talent Spotlight, we hear from Senior Security Consultant, Neil Ward, on how the worldwide lockdown is accelerating digital transformation and the many opportunities that drew him to Savanti.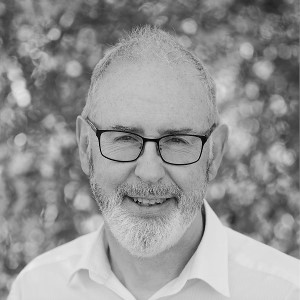 Unphased by joining a new company during a worldwide lockdown, Neil's first experience at Savanti has proven very positive…
"I joined Savanti during the first couple of weeks of lockdown, which could have been a challenging experience. However, Savanti's existing culture and focus on flexible working meant I hit the ground running. As we are all currently working from home most of my colleagues have only ever seen me on video conference calls. I think they'll be surprised when they realise how tall I am when they see me in the flesh for the first time!"
Having moved from a Big 4 consultancy Neil was looking for a challenge in a dynamic and agile organisation…
"Having worked for large organisations in all my previous roles, I wanted to join a more dynamic and agile organisation which comprised of very experienced cyber security professionals and Savanti fitted that criteria perfectly. At Savanti I can genuinely make a difference and take forward ideas that contribute to running and growing the business."
Cyber Security Resilience, Digital transformation and Google Cloud have been demanding Neil's attention...
"I have been working on some really interesting projects that I may not have had the opportunity to be involved within my previous roles, such as working with Google Cloud. The worldwide lockdown is definitely accelerating digital transformation with organisations moving their IT services into the cloud. The current COVID-19 pandemic has made it essential for organisations to improve their cyber resiliency and ensure that they are able to monitor for new threats, be able to respond to incidents and with many employees working from home, maintain good employee communication and awareness."
A man with many interests, Neil maintains his work-life balance with a mix of loud music, wildlife photography and travel…
"I have plenty of interests and hobbies. Music is a large part of my life especially live music and I regularly go to gigs. The music I like is on the louder and fast side and it would definitely distract me if I listened to it when working!
I love being outside at this time of year and weather permitting I head off to one of my many favourite spots in the Derbyshire Dales White Peak, which is close to where I live. A perfect day off includes a long walk, looking at and photographing the wildlife and scenery and then rounding the day off with a nice pub meal."
Find out more about Savanti's practitioner led cyber security services and look out for more Savanti talent spotlights to find out about our teams unique skills, interests and experiences.
We are hiring! Check out our Careers site for details of our latest vacancies and how to apply.